Book a cabin, join a cruise and discover the Mergui Archipelago
800 remote islands, a national park, white beaches and indigenous people who roam the archipelago in dugout canoes. The Mergui Archipelago is one of Asia's last island worlds, which remain virtually untouched. Be one of the first to visit this paradise. Join one of our cruises on our classic sailing yachts. You'll swim, snorkel, laze at empty beaches.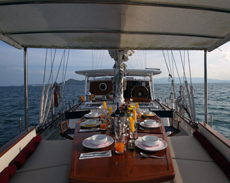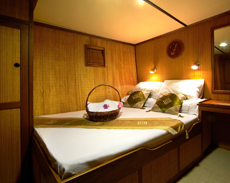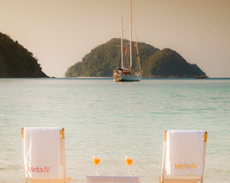 Sailing aboard our yachts Meta IV or the Catamaran Meltemi is the perfect way to discover the islands in style.
Duration: 6 days, 5 nights / Sat-Thu

US-$ 2'600 per person / 6 days / 5 nights
Based on double occupancy; including all meals, non-alcoholic beverages, fuel etc.; excluding port and government fees of US-$ 250 per person / trip.

Port of departure/arrival: Kawthaung
From October 2017 until May 2018 we have every week a scheduled trip starting each Saturday, ending on Thursday.

Please enquire by mail for availibility.
Click here for itinerary and more details.
Click here for PDF